New stuff, I work each day, often twice, morning and the my normal evening session. I am lucky as my study is right out back of my home!
Below: Monk with Bird, July 20, oil on canvas, 3'x2', $600
2nd below: July 8, Study of Faces in Moonlight, oil on canvas, 24"x24", $ 500
3rd below: June 23: An angel visits my Parents Grave, mixed media, oil on canvas, 20"x16", $400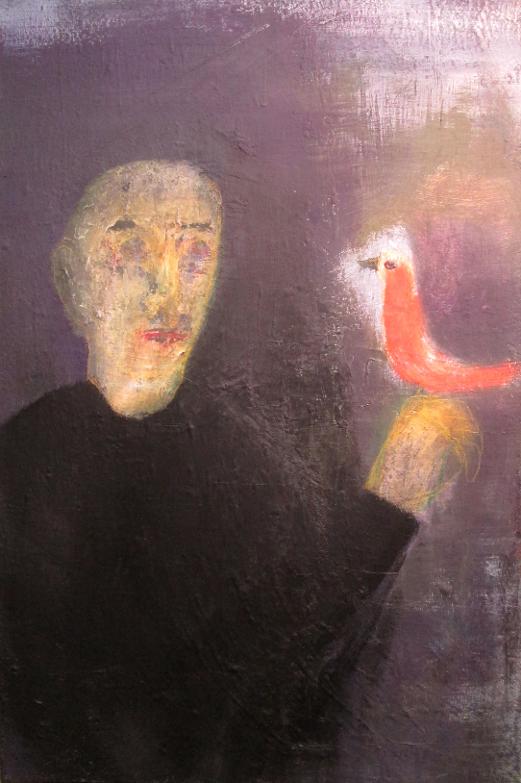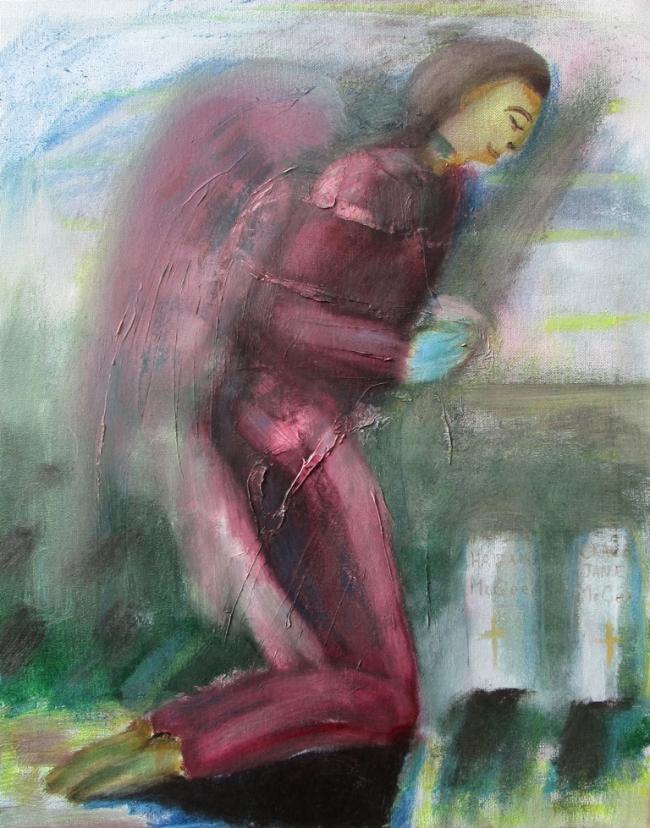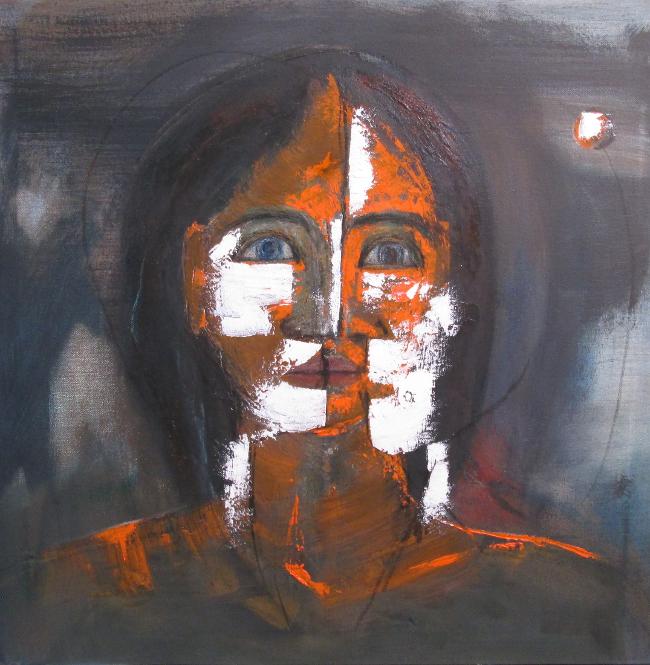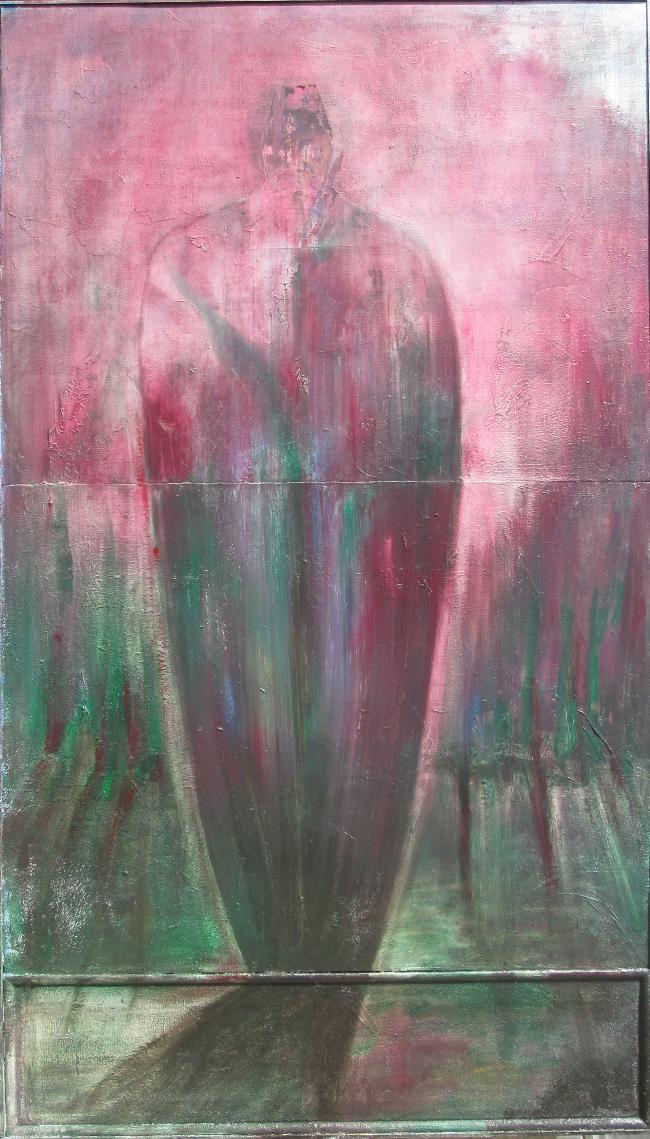 Above, Late June, new work, The Ghost of Johnny Reb, Cave Hill Cemetery, Louisville, KY, 70"x40", mixed media, oil, on 3 canvas panels. $1,000

This work speaks to the fact that Louisville sat on the Mason Dixon line during the Civil War, our town divided between the North & South, something I was aware of all my life living here. Cave Hill Cemetery holds hundreds of graves for Union Soldiers, as well as a smaller number of graves for Confederate soldiers as well. Slaves were sold in downtown Louisville until the war ended. Louisville's population is 25% black, a long rich history here. End Racism in this country, the World.

Below: May 2020, a new Frida Kahlo work, collaged/altered photocopy onto a 6'x4 existing canvas, then quickly drawn figure of my idol sitting on chair.
Below: detail of altered photocopy
Next: Entire canvas, 6'x4', $1,100

3rd below: Another new work, Frida Bathing, May, 2020, 8'x4', $1,200

4th below: And another, 4'x32", May 2020, Sold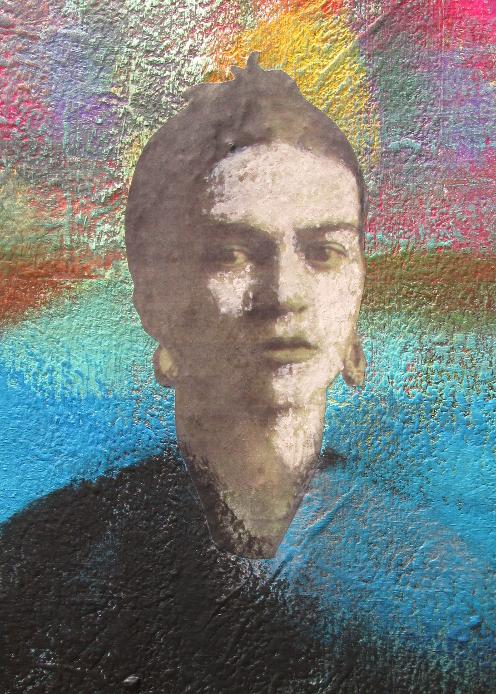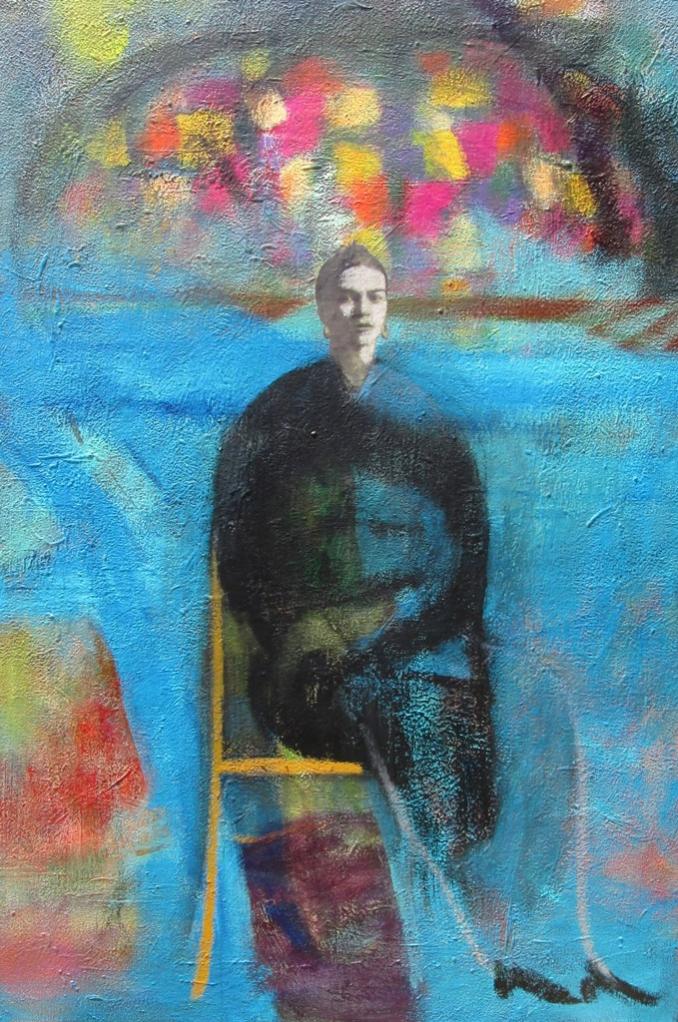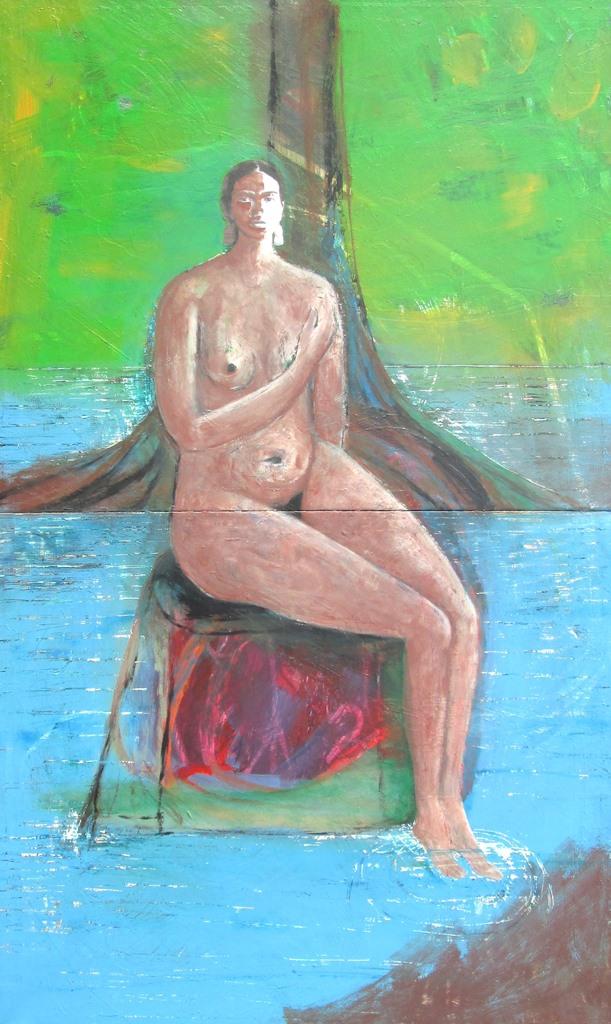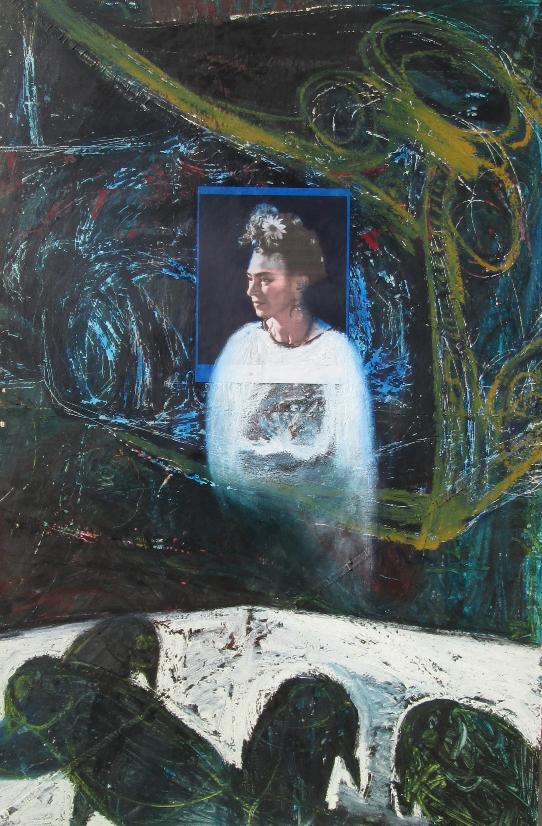 2019, and then 2020, New Stuff
Below: May, 2020, two new works, collage on canvas, oil paint/oil sticks.
1. Study of Confirmation, 2'x4', collage on oil canvas, NFS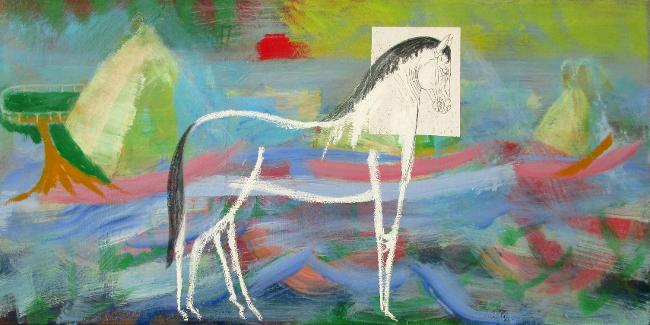 Below: 3 new oil on canvas works from April, 2020
1. 24"x30", oil on canvas, $1,000

2. 24"x36", oil on canvas, SOLD

3. 30"x24", mixed media on canvas, $600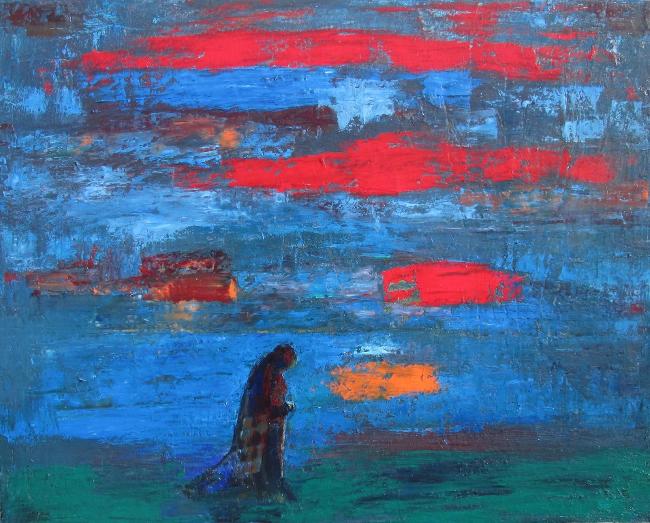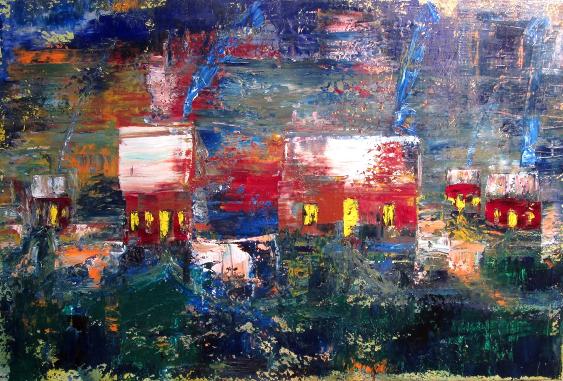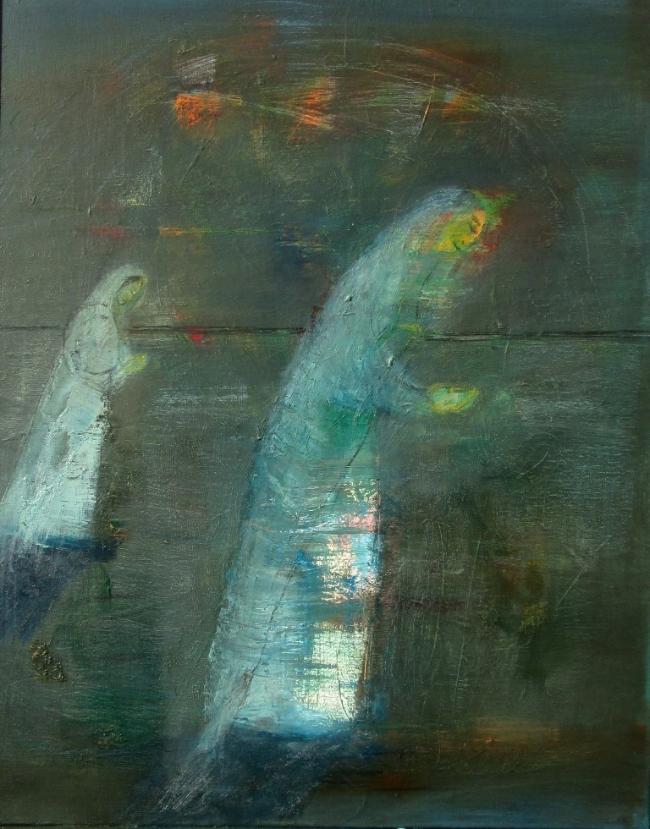 Below: 3 small oils on canvas, 4-2020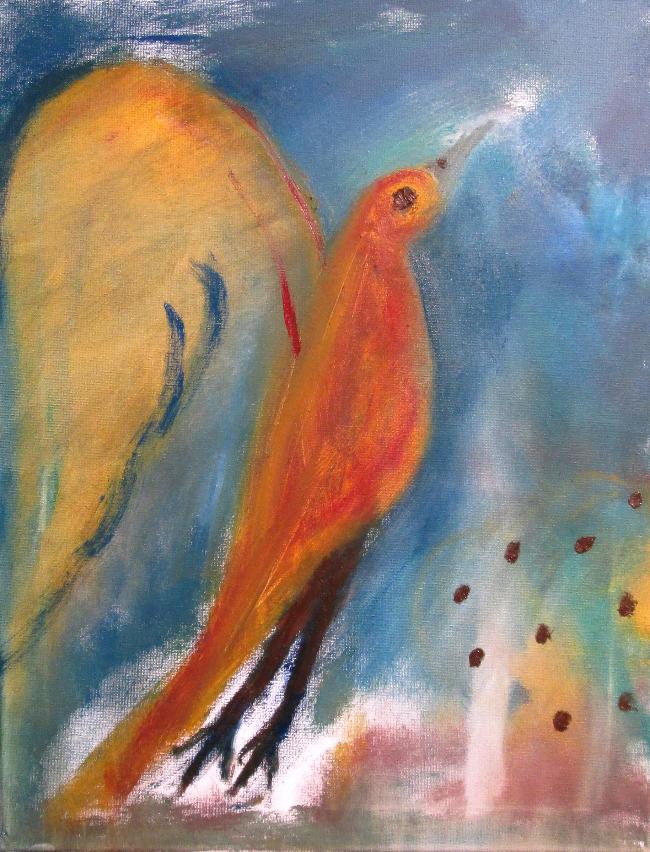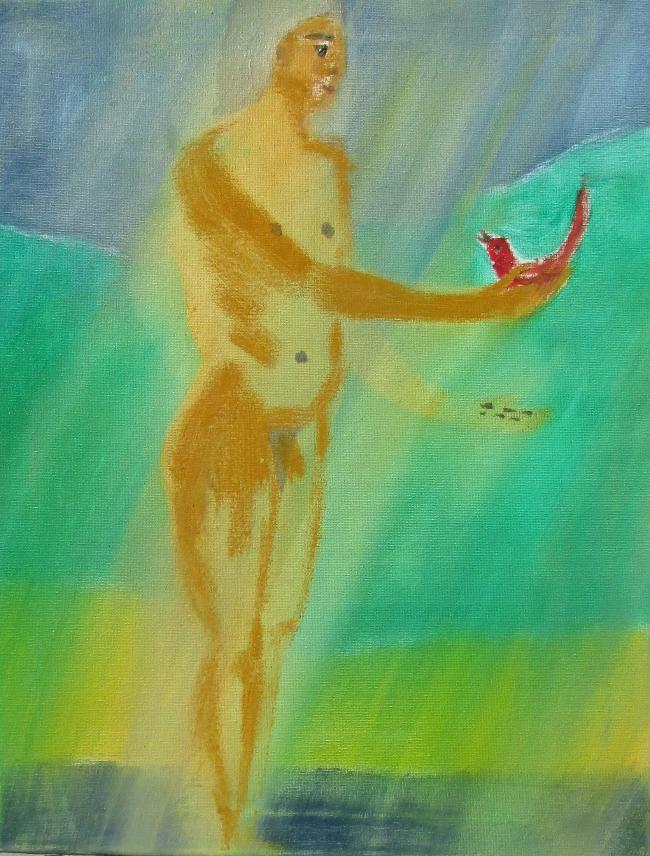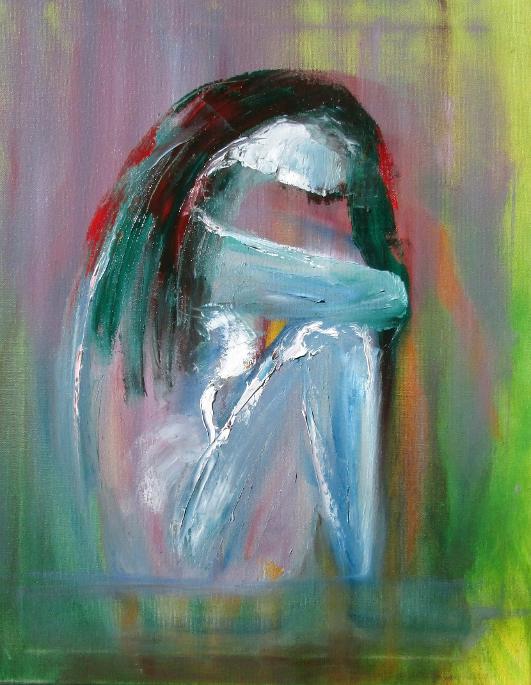 Below: Some new works of recent, late 2019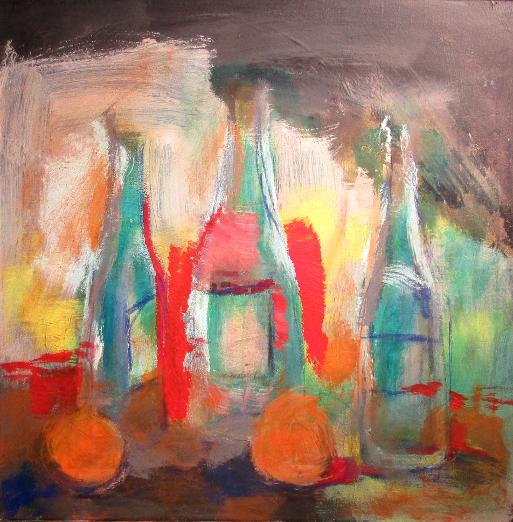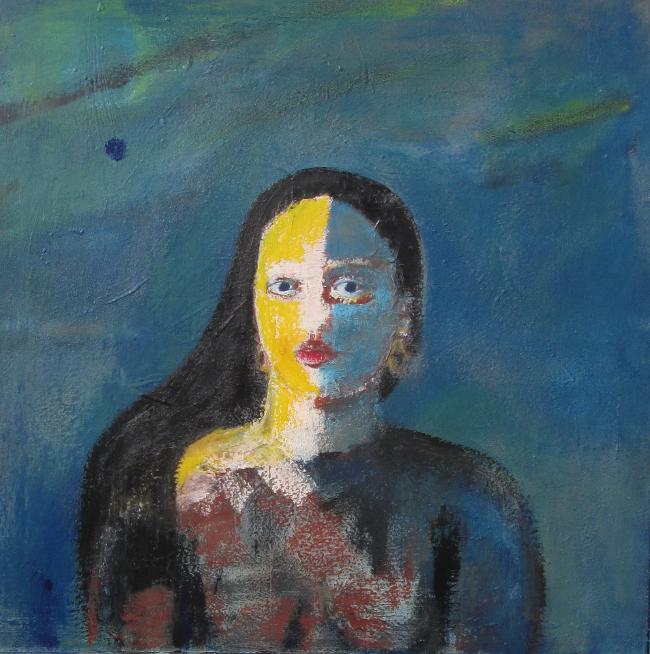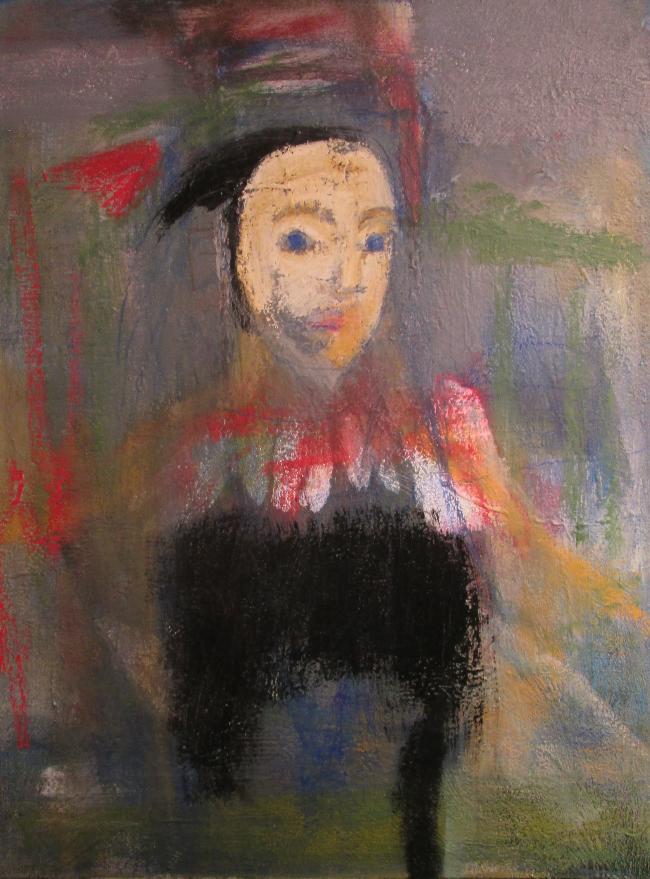 Below, works from my original Frida Kahlo and Diego Rivera series, early 2019. Most are being edited, painted over, especially the faces. I will keep a few as is!