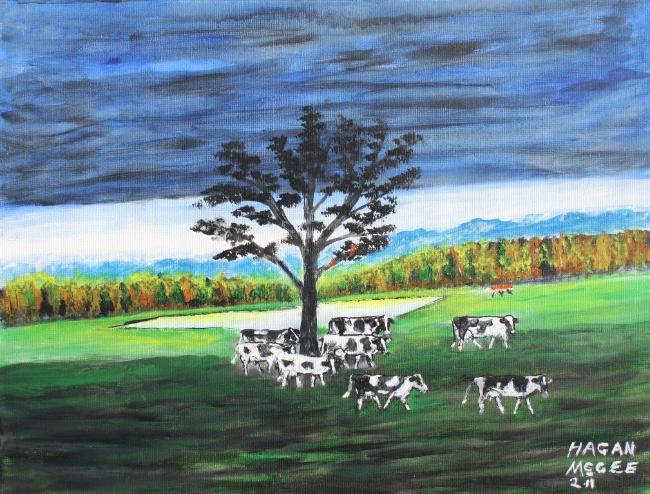 Above: Summer Storm, 18"x24"
Below: Holy Rosary Church, Manton, KY. Etsablished in 1844, the Cathoilic churh and small school nearby hold many childhoodmemories for my father. The small town of Manton consists mainly of the church, the Manton Store and a few homes, it is very rural even today. Just beautiful Kentucky country!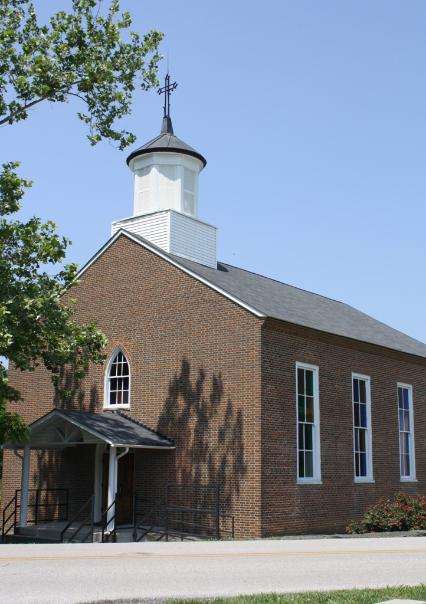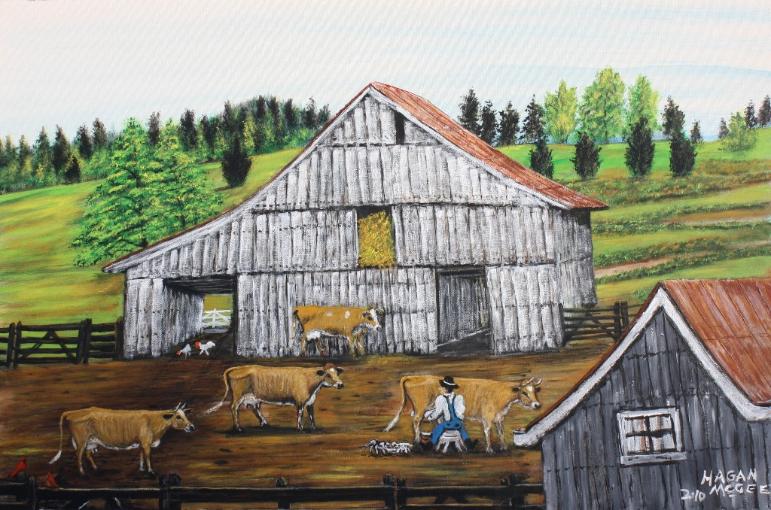 Above: Milking Time, 30"x40"
Below: Lunchtime, 30"x40"
Bottom: The Milk Wagon Comes to Town, 30"x40"