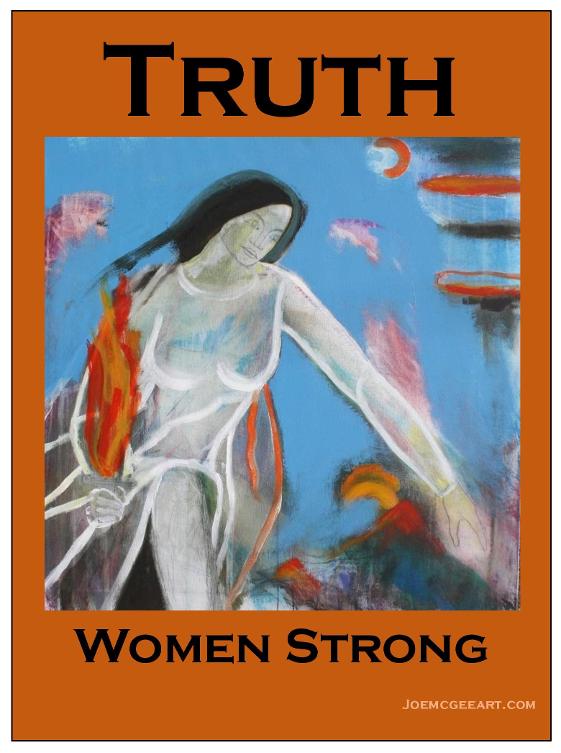 October, 2017: For all of the women in this world, a poster with my admiration to you all!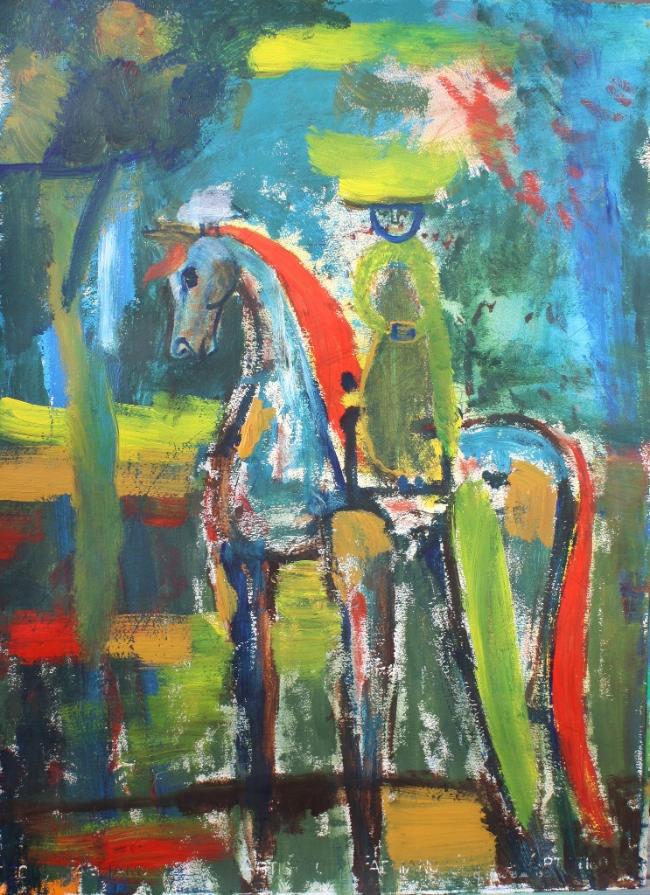 My illustrative bent is shown on this page. I sometimes switch style completely. Don't ask me why, always have!
Above: "Emilie on Horseback at Blackacre", 2016, 30"x22", for my dear mentor E.S.S.

Below: "A Toast to Her Lost Loved One", acrylic, colored pencils on paper, 24"x48", 2018
3rd: Horse with Spots, 48"x36", 2013
Bottom: Tasha's Flowers, 40"x30", acrylic on canvas, 2017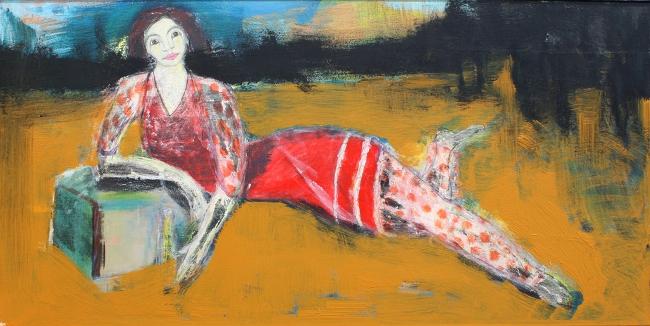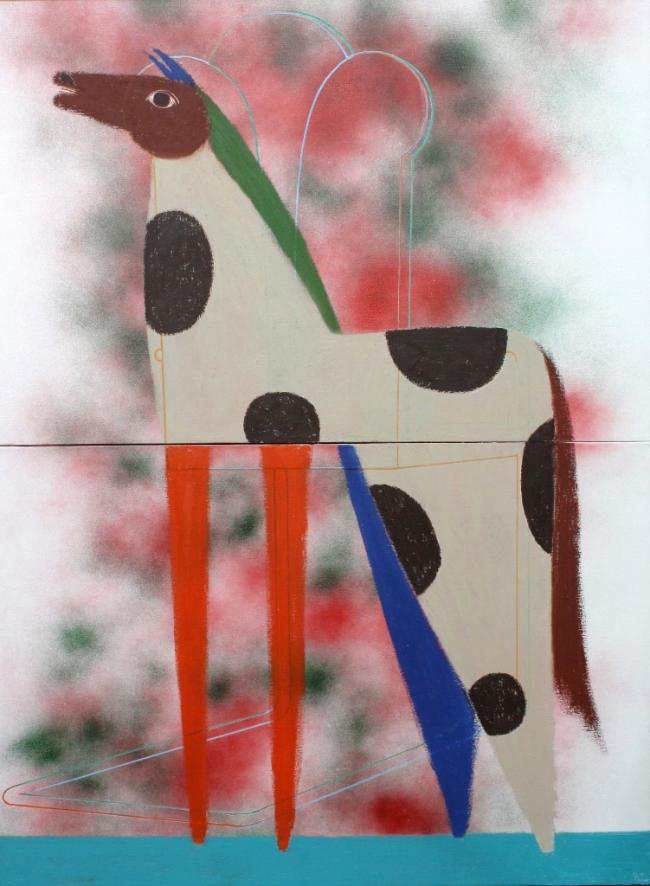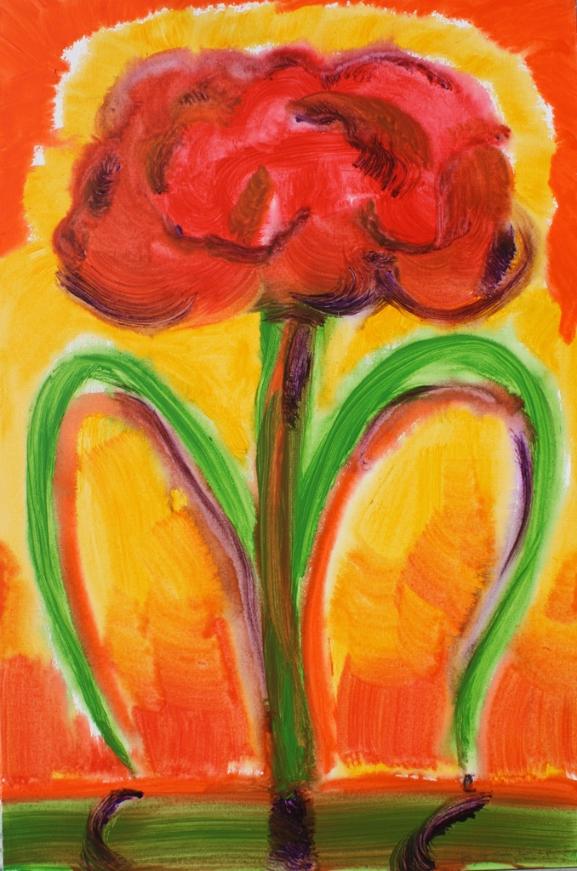 About Joseph:

I often switch around in both mediums and various artistic styles in my art and have shown my work at times under the name of Joseph. In this work, I revert back to a earlier linear, more illustrative style of working. In 2008, I finally began writing and illustrating an Early Reader children's story that I had promised my daughter Tasha when she was a little girl. Here are a couple of images of the soon to be published story, titled The Amazing Mr. Duke,Diego's Circus.
Copyrighted, unpublished document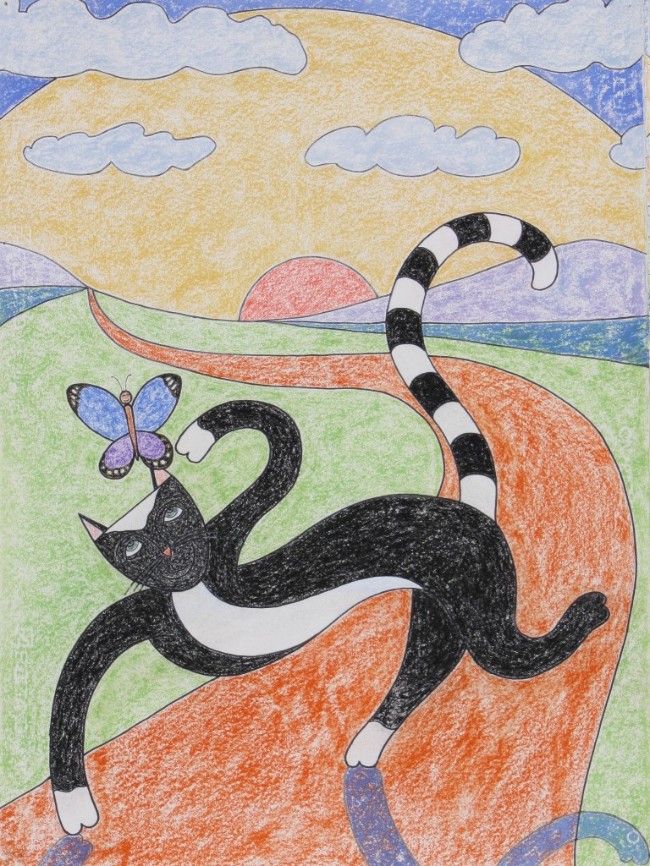 Image above: Mr Duke meets a butterfly
Below: Pages from The Amazing Mr. Duke on my studio wall, 2010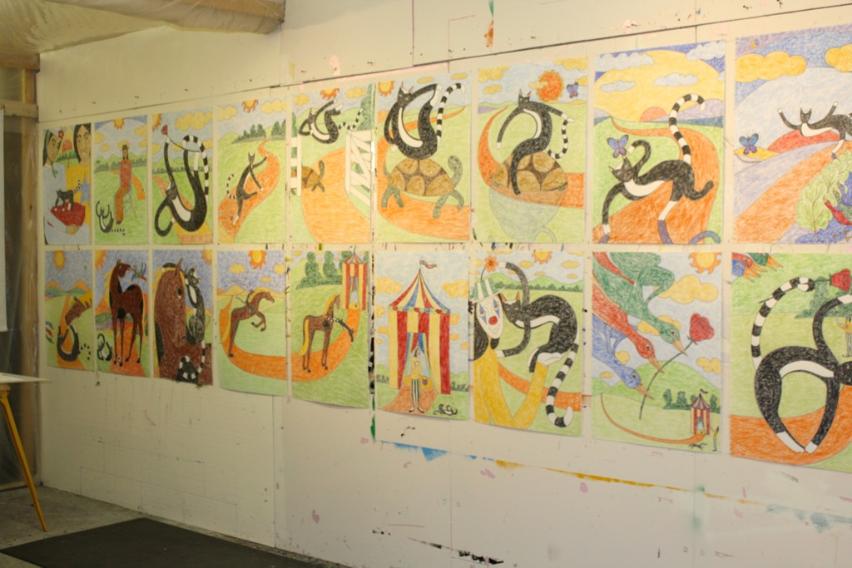 Below: Mr Duke and the turtle go to the circus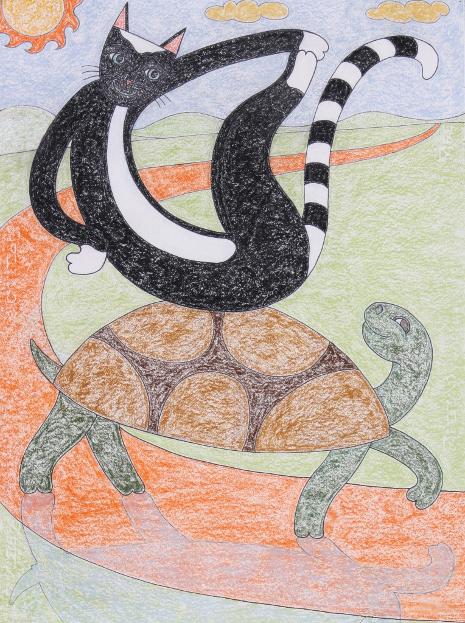 Below: In the winter of 2011, I did a series of soft pastel on paper self portraits in my winter toboggan hat. I work year round in my studio (it is heated but cold when temp gets below 20 degrees) and have worn this hat now for years.
Update: Well 2014 has been a wing dinger, glad still have my trusty toboggan!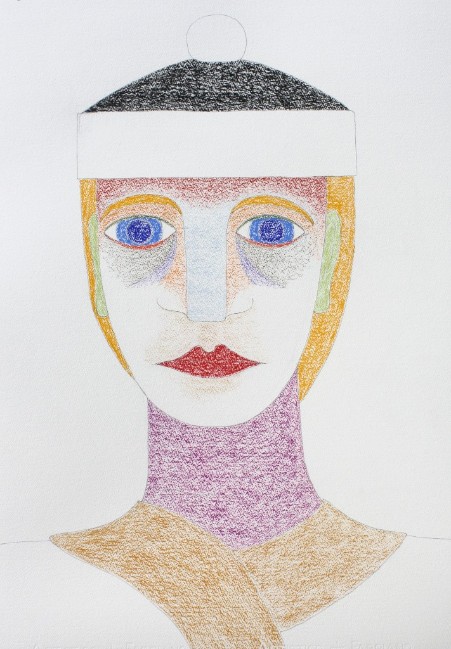 I admire the work of the German Expressionists such as Heckle and Kirchner. Perhaps the extreme cold of mid winter brought out the pained stilized self portraits.
Image below: Group of Self Portraits, 2011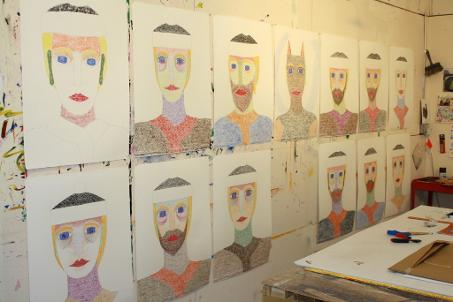 Below: Carved bricks from 1980s, they lean against my house, would be laid with mortar, roughly 6'x6', image 10-2016.