About: Three Generations of McGee Art:
I began art in 1975, went on to school in 79, have been at it ever since. Tasha was born an artist, she is so natural! Dad began painting his memory pictures of his youth when he retired at age 65. He has been quite successful in his short time painting, sold many works there for a while. He was so prolific, a true KY Folk Artist (no training), there are hundreds of his paintings left for us to cherish. Though he is now in a nursing home at age 89 (and right across the hall from my mother's room), he still paints daily in his small room with his art table by the window. He is proud of his legacy! We are proud of him!!!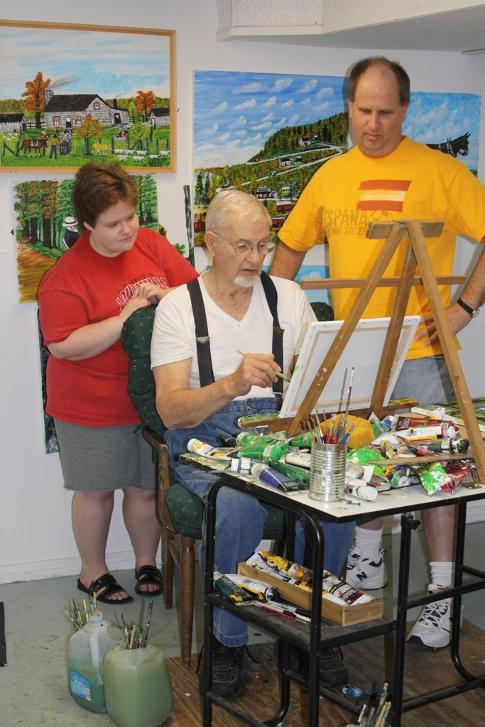 Above: Here we are in dad's old studio back in 2010 or so. It has been fun watching dad these last 25 years of his life, finding art after he retired, he is very good at art Tasha and I agree!
Tasha's new series, July, 2017
Tasha has a new web page with the encaustic fiber art series she has been working on. The works below are 2 examples, each 4" square. Very cool series!
Here is the link to her web page:
https://tashamcgeefiberart.wordpress.com/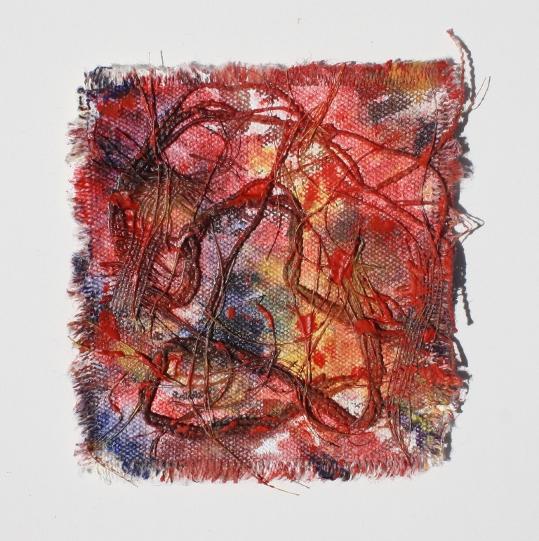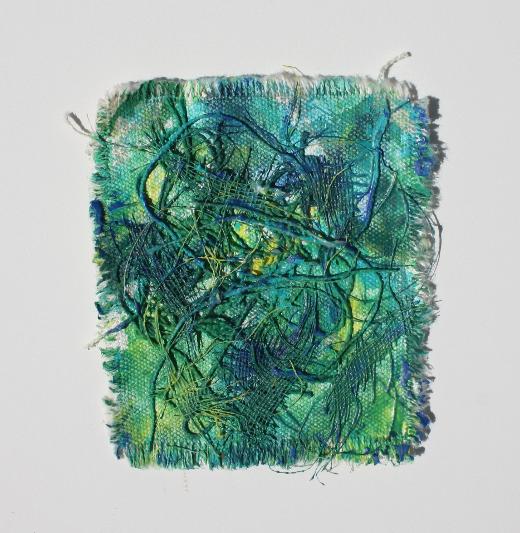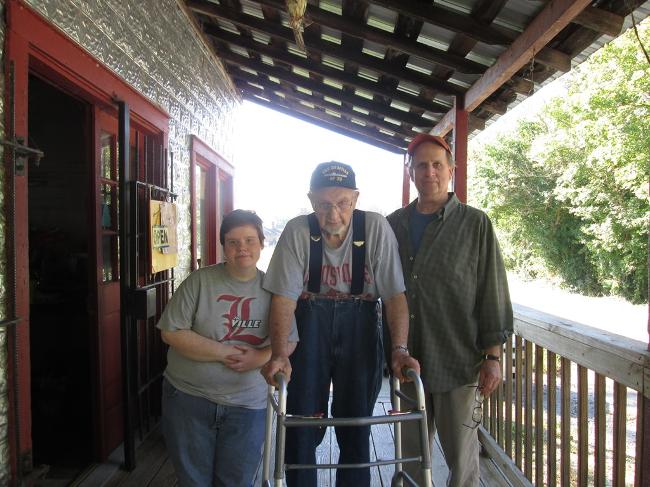 Above: Tasha, Hagan and Joe McGee on the front porch of the old general store in Manton, KY, where dad is from. 10-2016

In January of 2011, my daughter Tasha and my father Hagan joined with me in showing our art work together in the Huff Gallery at Spalding University, a fine gallery space located here in Louisville, KY. The exhibit was titled Three Generations: Hagan, Joe & Tasha McGee.
Here are some photos from the exhibit taken during the artists reception. Though we all work in very diverse styles and mediums, the exhibit had a nice overall balance once installed.
In the image directly below are my fathers brightly colored folk paintings.
The second photo shows the contrast of our work.
The third photo is of a group of four rust on linen images by my daughterTasha.
In the bottom photo, a conversation in front of a cluster of Hagan McGee art.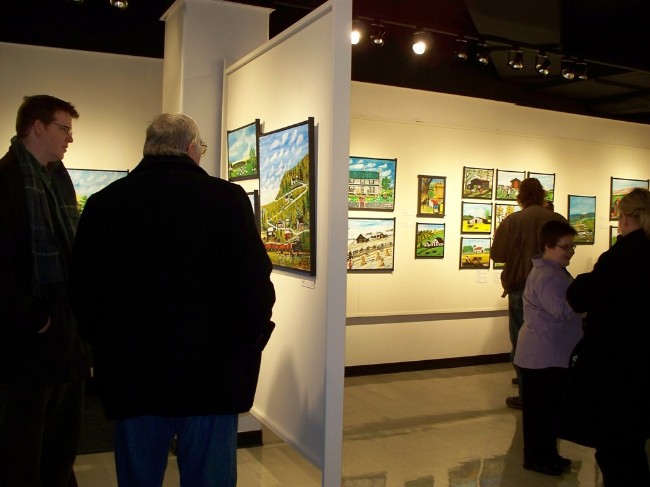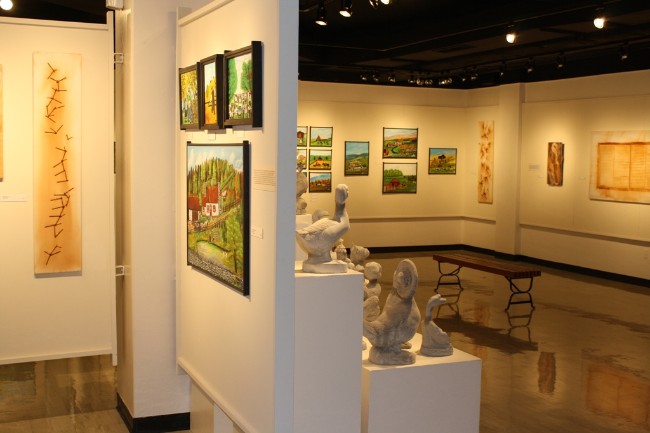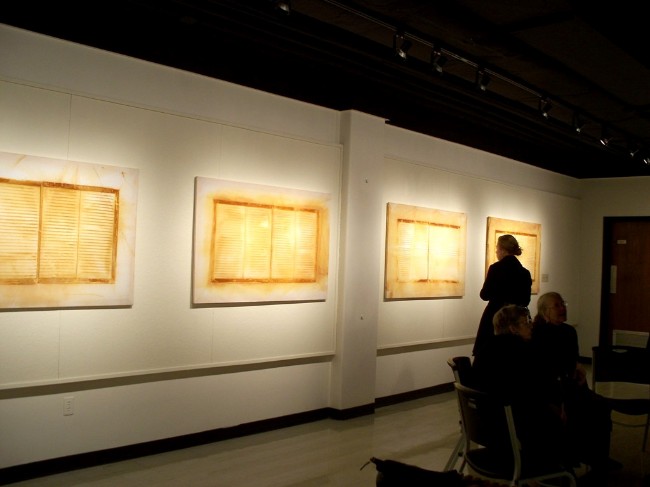 Tasha Mcgee web page: www.tashamcgee-art.com
Please contact me for inquiries on my father Hagan McGee's KY themed folk art. j8mcgee@bellsouth.net